Diet breaks, elevated heels & inter-set stretching [interview]
You asked Steve Hall, he asked me, and in this video I answer. We discuss the most popular advanced training and nutrition questions you submitted to Steve.
02:03 Inter-set stretching for hypertrophy
06:38 Approach for "Hardgainers"
13:27 Low volume approaches for intermediates. What does Menno think about it?
15:43 Menno's thoughts on re-sensitisation
20:19 Menno's stance on adding sets week to week
26:51 Squat shoes for leg press and squats
35:05 Microloading enough stimulus for hypertrophy
38:05 How Menno implements diet breaks
44:09 One thing Menno changes his stance on in the past years
---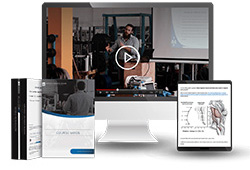 Want more content like this?
Then get our free mini-course on muscle building, fat loss and strength.
By filling in your details you consent with our privacy policy and the way we handle your personal data.
---
About the author