25 Popular fitness topics covered in 2 minutes each
In this interview, Astrid Naranjo asked me to quickly give my concise thoughts on about 25 popular fitness topics. This was a fun interview that should give people a quick idea of the state of research on a wide variety of topics. It was originally done live on Instagram, but it's now available on Youtube.
---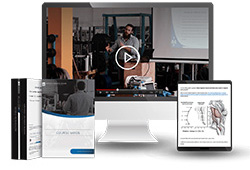 Want more content like this?
Then get our free mini-course on muscle building, fat loss and strength.
By filling in your details you consent with our privacy policy and the way we handle your personal data.
---
About the author