If you're a committed weight trainer, chances are you're either stretching a lot already or think you should be stretching more. Historically, stretching has been considered one of those "does no wrong" activities, one that's been largely overlooked by virtually everyone outside of a yoga studio.
But over the last two decades or so, people have started to figure out that stretching isn't quite the holy grail of healthy training. We've learned that stretching should be implemented strategically and not just at any time, that different stretching modalities like static, dynamic, and PNF stretching have different effects, and that using the wrong type of stretch can do more harm than good.
In summary, we've come to realize that stretching is limited in its use, and is not the panacea that every perky girl in form fitting yoga pants would have us believe. And with that, I'm here to deliver the coup de grâce.
Read the full article on SimplyShredded.
Or read the original article on T-Nation.
---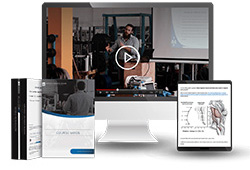 Want more content like this?
Then get our free mini-course on muscle building, fat loss and strength.
By filling in your details you consent with our privacy policy and the way we handle your personal data.
---
About the author