Should you implement refeeds or diet breaks? [Podcast]
Abel Csabai from the Sustainable Self-Development Podcast interviewed me on refeeds and diet breaks, along with general dieting psychology. I really like this topic, as I feel like many people aren't very evidence-based when it comes to psychology just because it's a fuzzy science compared to the classic beta sciences. However, there is a lot of psychological research that can teach us many things about how we should approach our diet, including a sneak peek at a soon-to-be-published study I'm co-authoring with Bill Campbell.
0:21 – Menno's general stance on refeeds and diet breaks
3:50 – Do refeeds have a long cultural history in fitness circles?
6:52 – Bill Campbell's recent study on refeeds
11:25 – Mechanism of refeeds helping with muscle retention?
14:07 – Alternating low and high kcal days to get rid of "stubborn" fat?
23:20 – The problem with the "metabolic-benefits" of calorie cycling
28:49 – What would it take for you to start using refeeds/diet breaks?
30:08 – What are the benefits coaches observe anecdotally from refeeds/diet breaks
32:40 – How Menno uses calorie cycling
37:00 – The challenges of dieting are only in our heads?!
---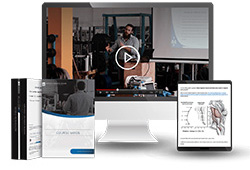 Want more content like this?
Then get our free mini-course on muscle building, fat loss and strength.
By filling in your details you consent with our privacy policy and the way we handle your personal data.
---
About the author