Partial vs. Full Reps… or Both?
A potentially game changing study has just been published. It may change how you perform your exercises forever. Or it may not. Let's have a look.
The study titled "the efficacy of incorporating partial squats in maximal strength training" is about combining partial and full reps in your training. The debate on whether training with a partial range of motion (ROM) has any benefits compared to training with a full ROM has been going on for decades.
One reason many people have trouble understanding the effects of ROM is because they think ROM is equal to the distance a weight or body part travels. It's not. ROM is equal to the amount of degrees a joint flexes. Look at the illustration of elbow flexion ROM below.
---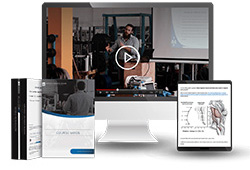 Want more content like this?
Then get our free mini-course on muscle building, fat loss and strength.
By filling in your details you consent with our privacy policy and the way we handle your personal data.
---
About the author