What's your optimal training volume? [Interview]
This interview is detailed and to the point. Abel Csabai asked me everything about training volume.
0:50 – How important is training volume compared to the other factors in training?
02:09 – How to best quantify training volume?
06:45 – What's the optimal training volume? – what the research says
10:00 – What are the factors that determine if you respond well to high volume training?
14:00 – How much does lifestyle and recovery ability influence your volume tolerance?
20:30 – Do people make better on low volume routines (sometimes)?
22:57 – When should we INCREASE volume?
26:33 – The minimum effective dose vs maximum amount of volume
29:54 – The difference between doing the most we can and the minimum effective dose
35:20 – Schoenfeld's 45 set-study
39:04 – Martin Berkhan, and people who swear by very low volume programs
41:09 – What volume should we choose for ourselves?
42:30 – How should we modify our volume? (what to look for)
43:40 – How much volume does Mennno do?
48:45 – Volume per session – what's too little, whats too much? (training frequency talk)
51:00 – Counting effective reps instead of sets
---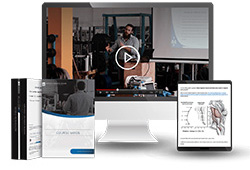 Want more content like this?
Then get our free mini-course on muscle building, fat loss and strength.
By filling in your details you consent with our privacy policy and the way we handle your personal data.
---
About the author