Metabolism myths [interview]
Tyson Brown interviewed me about myths surrounding our metabolism and fat loss. This interview will help you separate fact from fiction in your journey to lose fat. Enjoy!
Contents
Myth: a slow metabolism means you get fat easily
Components of energy expenditure and our metabolism
Myth: humans have a body fat setpoint
What is adaptive thermogenesis?
Myth: metabolic damage
Why cardio sometimes doesn't increase energy expenditure: constrained metabolism
Why strength training generally leads to more fat loss than cardio per time
Listen on Youtube
Listen on Libsyn or download
---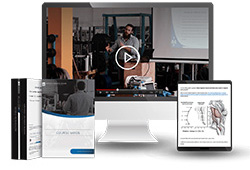 Want more content like this?
Then get our free mini-course on muscle building, fat loss and strength.
By filling in your details you consent with our privacy policy and the way we handle your personal data.
---
About the author