Mechanisms of muscle growth revisited [Interview]
In this Instagram Live interview, Daniel Alvarez Garcia asked me about mechanisms of muscle growth. What's the relative role of mechanical tension, metabolic stress and muscle damage and what programming implications does this have? This is one for the science lovers, as we go into considerable detail and technicalities. 
View this post on Instagram
---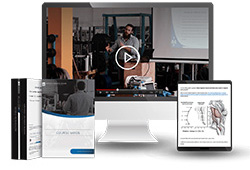 Want more content like this?
Then get our free mini-course on muscle building, fat loss and strength.
By filling in your details you consent with our privacy policy and the way we handle your personal data.
---
About the author