Workout vlog with Jeff Nippard: advanced training techniques
Jeff Nippard came to my gym in Bali, Indonesia, where I'm staying this month after the UEBC conference in Australia, to join me for a workout. This was a random workout in my current program, no carbloading, no special lighting, no photoshoot prep, just us with a handheld camera. So this is a very honest representation of what a regular workout for me looks like. That said, in this particular workout, I used many advanced training techniques: eccentric overloading, biomechanical accommodating resistance, antagonist supersets, KAATSU training and more. We also do several exercises I 'invented' together with Borge Fagerli (please correct me if anyone has given these a name before), including lat prayers, Bayesian curls and butterfly lateral raises. I also explain my rationale for everything. Lastly, there's a cameo performance from a hairy friend. Enjoy!
The workout starts at 05:01.
---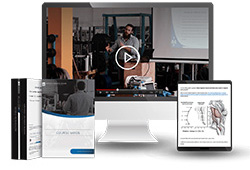 Want more content like this?
Then get our free mini-course on muscle building, fat loss and strength.
By filling in your details you consent with our privacy policy and the way we handle your personal data.
---
About the author