Hypertrophy programming for advanced trainees [Interview]
Jacob Schepis interviewed me on programming and nutrition for advanced trainees. We had a nice informal talk here. Jacob does a good job of teasing out what the practical applications of things are and not just what the scientific theory is.
Topics discussed include:
Schoenfeld et al.'s new 45 set study: what's the optimal training volume?
What makes someone 'advanced'?
Realistic progress
The best periodization models for muscle growth
Programming differences in training and nutrition for women
Is there really such a thing as a natty max?
---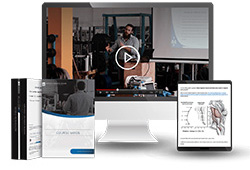 Want more content like this?
Then get our free mini-course on muscle building, fat loss and strength.
By filling in your details you consent with our privacy policy and the way we handle your personal data.
---
About the author