Programming full-body workouts [Podcast]
In this podcast, Mike Matthews and I discuss full-body training. Whom is it for, what are the benefits and what are the pitfalls?
8:03 – What qualifies as a full body workout versus something else?
17:32 – Does full body workouts give you more high quality volume?
19:02 – What is a superset? How would you implement supersets without impairing your performance on the exercises?
28:04 – How do you like to program your full body workouts?
31:04 – Is that your exercise or is there another component to it as well?
32:08 – How do you like to order your exercises?
35:45 – How do you like to periodize this type of training?
40:30 – Do you do your heavier workouts earlier in the week after a rest period?
41:39 – As far as volume, what are you shooting for?
---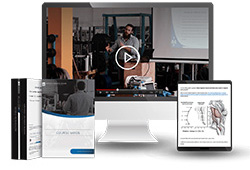 Want more content like this?
Then get our free mini-course on muscle building, fat loss and strength.
By filling in your details you consent with our privacy policy and the way we handle your personal data.
---
About the author