Maximum muscle growth for hardgainers & advanced fitness questions [podcast]
Tom MacCormick interviewed me on the Breaking Muscle podcast. Some of my recent podcasts have been pretty mainstream. This one is definitely for serious strength trainees. Evidently a student of iron himself, he asked very good detailed questions about how to train for maximal muscle growth.
We spent the first half or so of the podcast talking about how hard gainers should train and programs should be customized to the individual and then went into some more general training methods.
Listen on Spotify:
---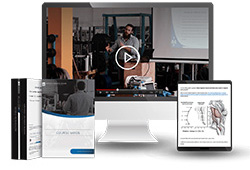 Want more content like this?
Then get our free mini-course on muscle building, fat loss and strength.
By filling in your details you consent with our privacy policy and the way we handle your personal data.
---
About the author