Bro splits, training frequency & the anabolic window [video]
This is probably one of the most extensive discussions of training frequency on the internet. If you still think you should train a body part once or twice a week for maximal results, watch it.
The discussion can be downloaded as a podcast in mp3 format here.
Note to self: Turn off f.lux to avoid looking like you're being interviewed in the Red Light District.
Note 2: The cover model and show host is Jeff Nippard, a pro natural bodybuilder.
---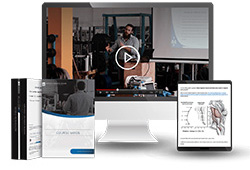 Want more content like this?
Then get our free mini-course on muscle building, fat loss and strength.
By filling in your details you consent with our privacy policy and the way we handle your personal data.
---
About the author