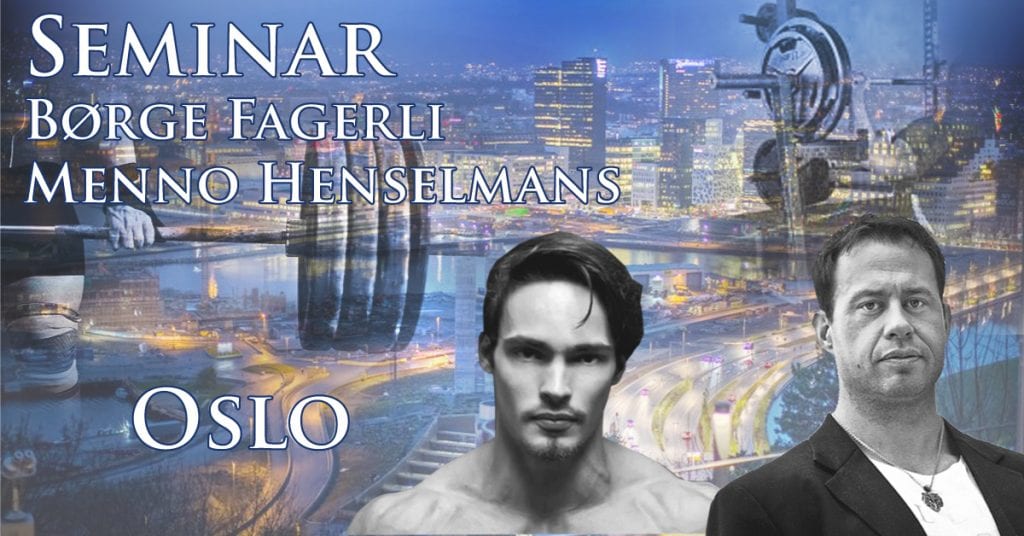 Oslo, we're back. This seminar will be for intermediate and advanced lifters. You're expected to have experience following a diet with macros and a planned training program. The seminar consists of 4 lectures.
How to lose fat without tracking your macros (ad libitum dieting).
High vs. low carb diets, including Borge's recent zero carb experiment.
Optimal & time efficient programming for muscle growth.
Our favorite advanced training techniques for strength development and muscle growth.
When?
Saturday 16 December 2017
10:00 – 15:00 h
Where?
Europarådets plass 1 (right in front of the Central Station and Oslo City the shopping mall)
Oslo
Norway
Click here for Google Maps location
Tickets
Price: ~970 NOK (€102.43)
Note: A few Euros are added to the price by the ticket vendor.
On your mobile? Click here for the mobile friendly ticket shop.
Is the ticket shop not loading in this screen? Click here to open the ticket shop in a new window.
You don't need to bring your ticket to the seminar, just proof of ID.
If you have any questions about the seminar, you can contact the Bayesian Bodybuilding administration at BayesianBodybuilding@Gmail.com.
See you there!