The Mind Body Podcast with Menno Henselmans [interview]
Lidor Dayan interviewed Menno Henselmans on the Mind Body Podcast about a host of different topics. The sound quality isn't the best, but hopefully the content makes up for that.
1. How did it all begin ( 1:25-2:45)
2. Doubts and insecurities when building your own brand ( 2:45-6:10)
3. What does it take to make a living from online consulting (6:10-8:45)
4. Overcoming overeating and food addiction and switching your mind into a "deficit mode" (8:45-13:30)
5. Managing cortisol levels ( 13:30-17:50)
6. The effect of stress on building muscle (17:50-18:25)
7. Overcoming muscle imbalances ( 18:25-21:57)
8. Using different techniques such as super sets, drop sets, into your program( 21:57-24:31)
9. Reaching our maximum muscle potential (24:31-28:00)
10. Overcoming unnecessary weight gain while bulking (28:00-30:17)
11. The effect of changing your exercise selection (30:17-32:19)
12. Intermittent fasting and fasting in terms of losing fat/gaining muscle (32:19-40:16)
13. Do you really need supplements? ( 40:16-44:41)
14. The legacy of menno henselmans (44:41)
---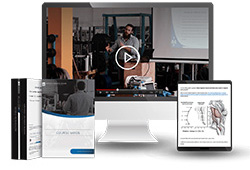 Want more content like this?
Then get our free mini-course on muscle building, fat loss and strength.
By filling in your details you consent with our privacy policy and the way we handle your personal data.
---
About the author