Mark Bell's Power Project [Interview]
If you're into fitness, especially powerlifting or wrestling, you probably know Mark Bell, so I was honored to be invited on his podcast. His podcast is very much like Joe Rogan's, so we dove straight into it. He and Nsima Inyang asked me about a broad range of topics, ranging from cardio and daily weight fluctuations to optimal training program design.
This was recorded just before I published my book this week, so my favorite part was:
"You should write a book, my man!" – Mark Bell
Enjoy it!
iTunes version:
Spotify version:
---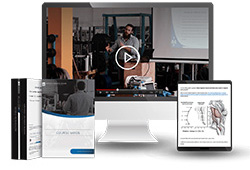 Want more content like this?
Then get our free mini-course on muscle building, fat loss and strength.
By filling in your details you consent with our privacy policy and the way we handle your personal data.
---
About the author