Recomping, training frequency, calorie cycling & more [video interview]
In this video, one of Menno Henselmans's clients and fellow digital nomad and fitness blogger, Mario Tomic (the guy in the featured image), interviews Menno about training for body recomposition.
00:36 Intro – Who is Menno Henselmans?
02:15 Body Recomposition (The so-called "holy grail" of diet and exercise) – Overview of the current state of the industry and practice. Can you gain muscle and lose fat at the same time?
08:25 Who should aim at a body recomposition?
13:36 How to estimate your real training age?
20:50 How to set up a program for gaining muscle and losing fat at the same time?
24:00 Can you lose body fat in a calorie surplus (lean bulk)?
26:12 Should you expect to be gaining strength and muscle mass on a cut?
31:00 Menno's views on calorie cycling and how to implement calorie cycling into your diet
38:03 Interaction between Calorie Cycling and Training Volume and Frequency
42:26 High-frequency training for beginners (Pros and Cons)
48:34 Overtraining with high-frequency full body training
52:52 Menno's stance on using de-loads and managing fatigue
1:01:58 Central fatigue vs. local fatigue – Which signals of overtraining to look out for?
1:07:00 Final words from Menno on work ethic and where you can find more of his work
---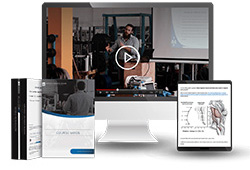 Want more content like this?
Then get our free mini-course on muscle building, fat loss and strength.
By filling in your details you consent with our privacy policy and the way we handle your personal data.
---
About the author