Dieting while traveling and 9 tips to level up your life [Interview]
I, Menno, did an Ask Me Anything with the Joovv community. They posted the Q&As in text format on their blog, so you can read it here. This was a very fun interview with some unconventional questions.
These were the questions.
What is the one fitness activity you hate doing the most, but yields the best results?
If I opened up your fridge right now, what would I see?
You travel quite a bit to speak at various seminars throughout the world.  What are 2-3 of your favorite travel hacks to stay in shape while on the road?
Have you ever used red light therapy (photobiomodulation)?  If so, what type of results did you experience?
What 3 supplements can you not afford to live without?
You've had the opportunity to train and coach a lot of people through your popular Henselmans PT Course.  For those that aren't familiar with Bayesian Bodybuilding methodology, can you give us a brief "elevator pitch"?
Subscribe to our newsletter to get an email when registrations open.

What is something you enjoy that most people would be surprised to learn?
If I want to level-up my all-around game, what are the top 2-3 things I should do right now?
What person(s) of influence are you closely following right now?
---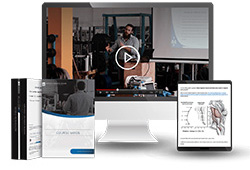 Want more content like this?
Then get our free mini-course on muscle building, fat loss and strength.
By filling in your details you consent with our privacy policy and the way we handle your personal data.
---
About the author