High protein wraps with only 2 ingredients
Fact: Eating with your hands is nice.
Fact: Stuffing yourself with wraps until you can't eat anymore is nice.
It logically follows this guest recipe from Sanne Leenman is the bomb.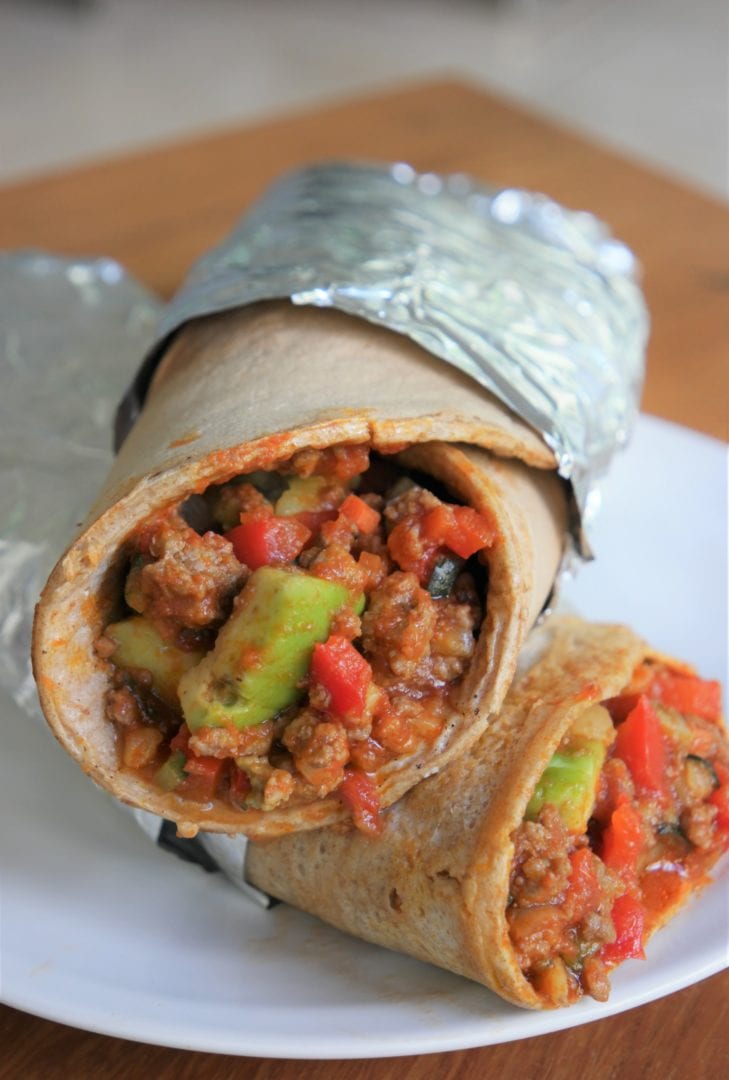 Ingredients for 3 wraps
500 g / 1.1 lbs Liquid Egg whites
100 g / 3.5 oz Whole wheat flour (Substitute with 80 g (2.8 oz) corn starch to make a gluten-free version)
Add salt and sweetener (sucralose) to taste: I use ~1/2 tspn of salt and 1/10 th tspn of pure sucralose
Macros per wrap
Protein: 20 g
Fat: 2 g
Carbohydrates: 27 g
Energy: 207 kcal
Ingredients for 5 servings pasta sauce
1 kg / 2.2 lbs Minced Beef, 97 % lean
500 g / 1.1 lbs Red Bell pepper, chopped
700 g / 1.5 lbs Zucchini, chopped
300 g / 10.6 oz Onion, chopped
1200 g/ 2.6 lbs Pasta/marinara sauce*
3 Garlic cloves
Add a bit of sweetener (sucralose) to taste
*This is the one that we used to calculate the macros, because it's widely available and good. Of course you can use your own favorite and adjust the macros accordingly.
Meal macros: 2 wraps  + 1/5 Pasta sauce + 1 medium avocado
Protein: 93 g
Fat: 27 g
Carbohydrates: 83 g
Energy: 945 kcal
Meal macros: 2 wraps + 1/5 Pasta sauce (no avocado)
Protein: 91 g
Fat: 12 g
Carbohydrates: 75 g
Energy: 784 kcal
How to make the wraps
Mix the egg whites and flour together with salt and sweetener to taste. Mix everything with a (stick) blender.
Heat a medium skillet over medium heat. Add a third of the batter. Wait until the bottom of the wrap is set. Flip it carefully to heat the other side.
Serve directly or wrap the wraps in tin foil (to keep them soft) for later consumption and store in the fridge.
How to make the pasta sauce
Heat a large skillet over medium high heat. Add the meat and break it up with a spatula; brown it on all sides until no longer pink inside.
While your meat is cooking, chop your vegetables in very small pieces.
Stir-fry the chopped vegetables for a few minutes. Start with the onion, then the zucchini and then finally the bell pepper.
Transfer the meat to a big cooking pot. Add the vegetables and the jars of pasta sauce. Mix everything well. Add salt and sweetener to taste and let it simmer for a few minutes.
Chop the avocado in cubes. Mix the portion of the pasta sauce that you're going to eat with the avocado and heat it for 1-2 minutes.
Add it on top of the wrap and fold it.
---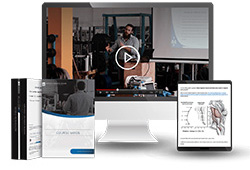 Want more content like this?
Then get our free mini-course on muscle building, fat loss and strength.
By filling in your details you consent with our privacy policy and the way we handle your personal data.
---
About the author