The deload roundtable with Eric Helms, Mike Israetel & Menno Henselmans
For ReviveStronger's 100th video podcast, they wanted to do something special, so they invited Eric Helms, Mike Israetel and yours truly to a roundtable about deloads. What is deloading, why should you do it and how you should you go about it?
02:38 Eric defines what a Deload is
05:00 Menno talks about how he implements deloads with his clients and himself
12:16 Mike shares his thoughts on deloads
21:29 Eric responds to Mike & Menno's view and approach to deload
27:16 Menno shares his thoughts on Eric's & Mike's response and defends his standpoint and brings up connective tissue damage
33:48 Mike comments on an autoregulative and undulating approach to deloading
38:55 Menno responds to Mike's criticism of reactive deloads
42:09 Eric talks about how to take care of nutrition during deloads
48:47 Mike gives his thoughts on how to optimally take care of nutrition
55:04 Menno talks about how he structures nutrition during deloads
---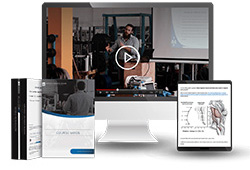 Want more content like this?
Then get our free mini-course on muscle building, fat loss and strength.
By filling in your details you consent with our privacy policy and the way we handle your personal data.
---
About the author