The Costs and Benefits of Circuit Training
People ask me stuff. About fitness. I answer them. With a cost-benefit analysis. They say it's eerily accurate. Inappropriately scientific. Annoyingly objective. "There's no room for discussion with you." I can't help it. I like the truth. I'm a realist. I blame my training in economics. "Circuit training." Okay. Here goes.
---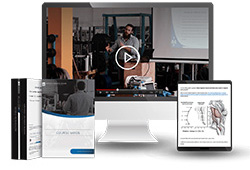 Want more content like this?
Then get our free mini-course on muscle building, fat loss and strength.
By filling in your details you consent with our privacy policy and the way we handle your personal data.
---
About the author