Best of social media 2015 III
Here are the top posts from my social media (Facebook and Twitter) of October to the end of 2015, selected based on a combination of Likes, shares, comments, feedback and personal preference.
1. A casual pic
2. Lonnie wins the Danish nationals and can do more pull-ups than the average yoga class combined
3. Heart health dogma
4. Not sure if gym
5. The bros had it all wrong about rest periods
6. Sorry, no shortcuts
7. Menstrual periodization
8. Bayesian Bodybuilding's new research team
9. Stretching: a central mechanism?
10. Dogan Tekin sets 2 national records
11. Fat acceptance backfires
12. Why coaches use one-size-fits-all programs
13. Strength training beats cardio or a combination for fat loss and health
---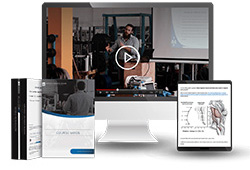 Want more content like this?
Then get our free mini-course on muscle building, fat loss and strength.
By filling in your details you consent with our privacy policy and the way we handle your personal data.
---
About the author