Antidiet Dietitian podcast: RAPID Q&A part 2 & 3
Part 2
Chapters
00:01 Intro
01:04 Does a Good Pump Indicate Effective Training
01:27 Does Mind-Muscle Connection Matter a lot
02:00 When the Mind-Muscle Connection Matters in Workouts
02:52 Does Your Body Fat Set Point Affect Weight Loss and Maintenance Success
03:28 The Impact of Aging on Health and Performance
04:53 Can CGM(continuous Glucose Monitors) Aid in Fat Loss
06:24 Are Ozempic Drug helpful for sustainable weight loss
08:28 Revealing the Truths About Clenbuterol.
11:35 Discussing Ephedrine.
14:08 Do Fat Burners Actually Help?
14:42 Exploring Health Risks Associated with Appetite Suppressant Medications.
15:51 With or Against Protein Bars
17:33 Discussing Reverse Dieting
22:18 The Lean Bulking approach
26:34 Daily Surplus vs. Weekly Surplus: Which Matters More for Your Goals
Part 3
Topics
True or false/fad or fact & more
Adrenal fatigue
Cortisol makes you gain weight
Calories/nutrition profiles in restatuant /fast food menues are helpful to make better food codes when eating out
We all have the same 24h
future projects
---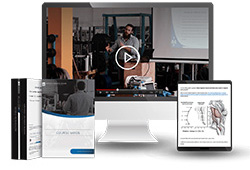 Want more content like this?
Then get our free mini-course on muscle building, fat loss and strength.
By filling in your details you consent with our privacy policy and the way we handle your personal data.
---
About the author